Flow measurement of fluids like water, process chemicals or mixture of chemicals within a running system in any process industry is a very critical and a monotonous task, & needs to be checked time to time for proper functioning of a system.
Water flow balancing in a HVAC system is very important, in order to get proper cooling in a particular space.
Also, for an auditor who performs water audits very frequently a handy portable system is required, which is easy to carry around & can record data.
For every requirement listed above, Triton brings a single solution, which not only can measure flow of more than 300 different process liquids including water, glycol, glycerol, benzene, kerosene & other organic compounds, but also very handy with less than 750 gm. of weight.
Shenitech's Portable Ultrasonic flow meter easily gets clamped on the pipe and through minute adjustments, one can get readings with accuracy as good as ±1% of m.v.. The meter can be applied on any pipe material by just selecting requisite pipe material in a menu.
Portable ultrasonic flow meter is easy to carry, use and have high repeatability of 0.5%. Just clamp it to the line whose flow is to be measured and get the reading on the meter display.
Ultrasonic flow meter works on "Transit time Principle" and have high precision from line size 3/4 " to 240" by selecting from variety of sensors available for measurement.
Benefits & Features
High accuracy, ±1% of velocity.
NIST Standard
Non-intrusive, clamp-on installation, easy and fast.
No pipe disturbance, no pressure drop, no moving parts
Light weight (1.2lbs/538g for the handset). Compact design.
Bi-directional, wide range, [-52ft/s ~ 52ft/s (-16m/s ~ 16m/s)]
Wide pipe size range, [3/4" ~ 240"(DN20 ~ DN6,000 mm)]
Suitable for all commonly used pipe materials and liquids.
Rechargeable battery for 10 hours of operation.
Built-in data logger.
Totalizer for net, positive and negative flow.
Self-explanatory user interface. Very easy to operate.
Optional Stuf Manager TM PC software for data download and real-time data display.
Signal quality tracking and self-adjusting capabilities automatically match transducer to pipe material.
Transducer Options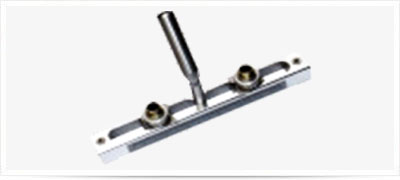 Type HS
Handheld small size transducer (magnetic)
Dim 7.9"x1"x1" (200x25x25mm3), handle length 3.9" (100mm)
For pipe size: 1" ~ 4" (DN25 ~ DN100mm)
Temperature: 3° F ~ 176°F (0°C ~ 80°C)
---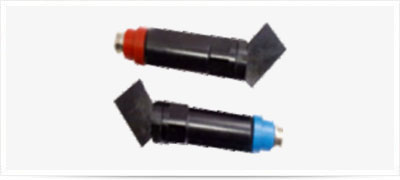 Type S1HT
Small size, high temperature transducer
Pipe size: 1" ~ 4" (DN25 ~ DN100mm)
Temperature: 32°F ~ 312°F (0°C ~ 155°C)
---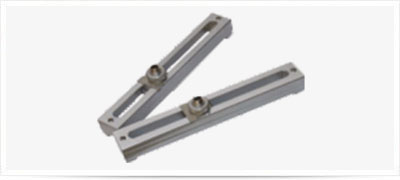 Type HM
Medium size transducer (magnetic with mounting rack)
Dim 11"x1.6" x1.6" (280x40x40mm3) for each
Pipe size: 2" ~ 28"(DN50 ~ DN700mm)
Temperature:32° F ~ 176° F (0°C ~ 80°C)
---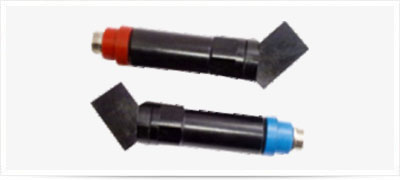 Type M1HT
Medium size, high temperature transducer
Pipe size: 2" ~ 28" (DN50 ~ DN700mm)
Temperature: 32˚ F ~ 312˚ F (0˚C ~ 155˚C)
---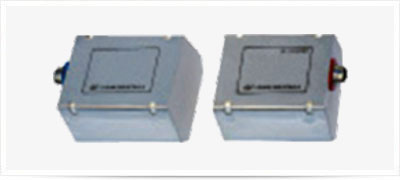 Type L1
Large size transducer
Dim 3.1"x2.7" x2.2" (80x70x55mm3)
Pipe size: 11" ~ 240" (DN300 ~ DN6,000mm)
Temperature: 32° F ~ 176° F (0°C ~ 80°C)